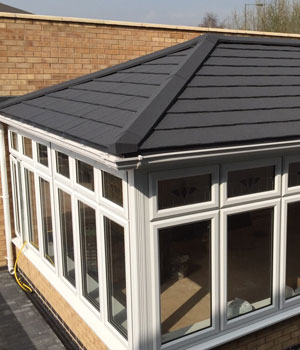 A conservatory has been a cherished, appreciated and much loved addition to the British home now for several decades. This is largely thanks to their instant ability to offer vast amounts of extra space, present somewhere to relax and even their capability to bring in more of the outside beauty! But what if you're a homeowner who unfortunately over time has been suffering from frequent draughts and pesky cold spots that renders your space uninviting, consider a brand new conservatory tiled roof.
Why should you upgrade your old conservatory roof to a new tiled roof?
Have you got a really cold or really hot conservatory? Do you often find your family stay away from the space? Good news, you don't have to replace the whole conservatory to benefit from better thermal control & efficiency. Tiled roofs are a great solution for an easy upgrade. They can not only modernise your whole conservatory whilst matching your home, but you also have options like adding a window into the roof & spotlights in the inside.
Here are the top benefits of our tiled roofs:
Designed and made to fit almost any conservatory shape including p-shape, Edwardian & Victorian conservatories
They are all engineered and tested to meet all building regulation requirements – also a plus for future house sales
You can choose fascia, soffit and guttering to match your home so your new roof blends in seamlessly
The interior has insulated plasterboard ceilings so that it feels more like a new everyday useable space
As well as choices of traditional tiles colours, you can choose slate tiles to finish off our new conservatory roof
The ideal solution for creating a homelier extension
If your conservatory is one of the many installed in the last century and is still boasting ab outdated polycarbonate roof – you're really missing out on all the joys a Supalite conservatory roof has to offer. More affordable than a full-scale conservatory replacement and vividly stunning to seamlessly merge with the style of your existing property. A Supalite roof strikes the perfect balance between new and original with its beautiful tiled design.
To never compromise on your home's identity, a new conservatory tiled roof from us comes readily available in a huge range of distinctive finishes which can be specifically colour matched to a finish that best suits your property. From the simplicity of Brick Red to the subtlety of Chestnut Brown, we offer a full range that can be tailored to suit any style extension.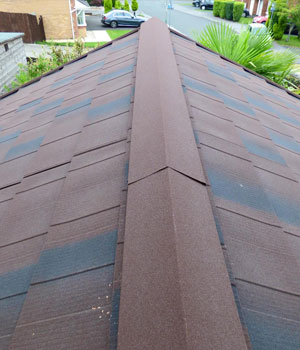 An extra lightweight tiled roofing solution
Unlike most other tiled roofing systems on the market, we're proud to supply Supalite for its vast weight superiority in terms of how light it is. This makes it much easier to install and can even make future window replacements more swift. Large roof vents are also available to allow in maximum amounts of natural light, meaning that although solid, you'll still be able to enjoy a lighter and brighter atmosphere.
Enjoy better warmth and style instantly!
Annoying breezes and loud rainfall will be a thing of the past once a new conservatory tiled roof has graced your extension, more than surpassing required building regulations by delivering incredible U-values of 0.18 – Operating at a great level of energy efficiency! Whereas dated conservatories will only tempt you back in during the spring or summer, you'll enjoy absolute warmth 365 days a year!
Do you have more questions about home improvements in general? Read on!
Choosing to replace your old conservatory roof is a big decision if you still aren't sure, hopefully some of our articles below will help.
Monmouthshire: Proud to be a Supalite Roof Approved Installer
Operating throughout the area for well over 15 years, The Monmouthshire Window Company have both the required skill and knowledge to offer any Caldicot home a high performance conservatory tiled roof, breathing new life into an otherwise underappreciated area. For more information on how a replacement roof can help enhance your space, call us on 01291 430 353 or send us a message online.