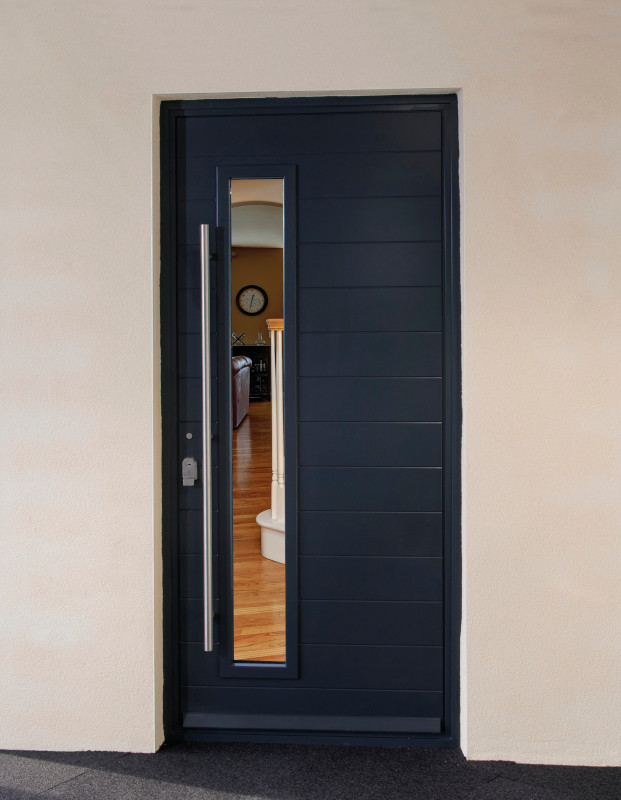 Aluminium really has come a long way since aluminium windows were first fitted at the start of the 20th century. Nowadays, it's used to make roof lanterns, conservatories and for a variety of doors. For this particular blog, we've turned our focus to aluminium doors so without further ado, here's why they are a great fit for any home.
Various aluminium door styles
By choosing an aluminium door for your home, you're not limiting yourself to a certain look or function. This is because various styles of aluminium door are available, including:
Choose from any RAL colour
Along with a variety of door styles, aluminium frames can also be finished in virtually any colour of your choosing. Therefore, it's super easy to find the exact shade that you'd like for your home.
A thermal performance that surpasses modern energy requirements
Energy efficiency is a key consideration for the homeowners of today. Not only do energy efficient homes cost less run but according to Money Supermarket, the more energy efficient your home is, the higher it will be valued.
In the past, aluminium doors were unable to match the thermal performance of other materials. This is because aluminium is a good conductor of heat. However, modern aluminium doors are fitted with multi-chambered frames and polyamide thermal barriers, which dramatically improves thermal performance, enabling them to be just as efficient as other door materials.
Ultra-durable door solutions
It's hard to think of a scenario more annoying than buying a door you expect to last for 30 years but it only lasts for 5. Therefore, you want to be sure your new door is built to last. Fortunately, aluminium is one of the most durable materials you can find. It has an anti-corrosive layer that prevents it from rusting and it has incredible dimensional stability so it resists warping very well. High-quality aluminium can also last up to 45 years so you know you're getting good value for money.
Aluminium is the perfect material for bifold and patio doors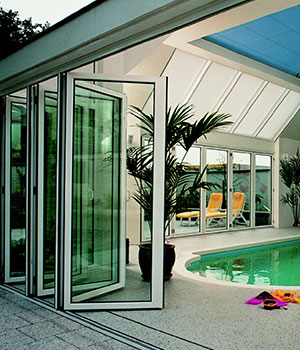 As aluminium is incredibly strong, aluminium frames can be made slimmer than other materials. This makes aluminium the ideal choice for bifold and patio doors because less framing ensures more light is able to flow inside the home. Slim frames also epitomise a contemporary appearance, making aluminium the ideal material for contemporary homes.
However, aluminium doors are not just limited to contemporary properties. Timber grain finishes can also be applied to aluminium, ensuring aluminium front doors, bi-folds and patio doors can take on a more traditional appearance.
Peace of mind and minimal hassle
Our aluminium doors are equipped with a variety of leading security hardware, which includes advanced multi-point locks. As aluminium is ultra-strong, doors built from it also resist forced entry attempts very well. Therefore, your home will be extremely secure.
You can also keep aluminium clean and looking its best simply by wiping it down with a soft cloth and soapy water. So, once an aluminium door has been fitted on your home, you can forget about grief arising in the future!
Interested in an aluminium door for your home? Whether you'd like an aluminium entrance door, a set of bifolds or a patio door, Monmouthshire Windows can fit either option on your home. Find out more by calling us on 01291 430 353 or by getting in touch online.