Double Glazing Chepstow
Incredible double glazing available in multiple designs, configurations, and decorative options.

Long-Lasting Double Glazing in Chepstow
Here at Monmouthshire Windows, we provide durable-quality double glazing throughout Chepstow. We utilise resilient and robust materials in order to achieve best results with double glazing. Our high-quality profiles are supplied by leading manufacturers in the industry, ensuring great durability and strength.
We offer uPVC, aluminium, and composite windows and doors in Chepstow, which possess inherent strength and durability, offering low maintenance, long-lasting double glazing. Our high-quality double glazing will therefore never warp, rot, fade, or discolour. There is no need for repainting, just an occasional wipe will suffice.
Premium Double Glazing
We offer high-grade aluminium double glazing options in Chepstow, utilising an impressive Smart Aluminium profile, which is both attractive and high-performance. You can benefit from our fantastic uPVC double glazing, which offers sleek, high-quality aesthetics, that can be tailored to your personal tastes.
Our premium uPVC double glazing is manufactured using the innovative profile of Rehau, achieving excellent benefits such as thermal-efficiency and low carbon footprint. We offer high-quality composite doors from DoorStop, an incredible solution for your double glazing, which provides the advanced benefits of timber and uPVC combined.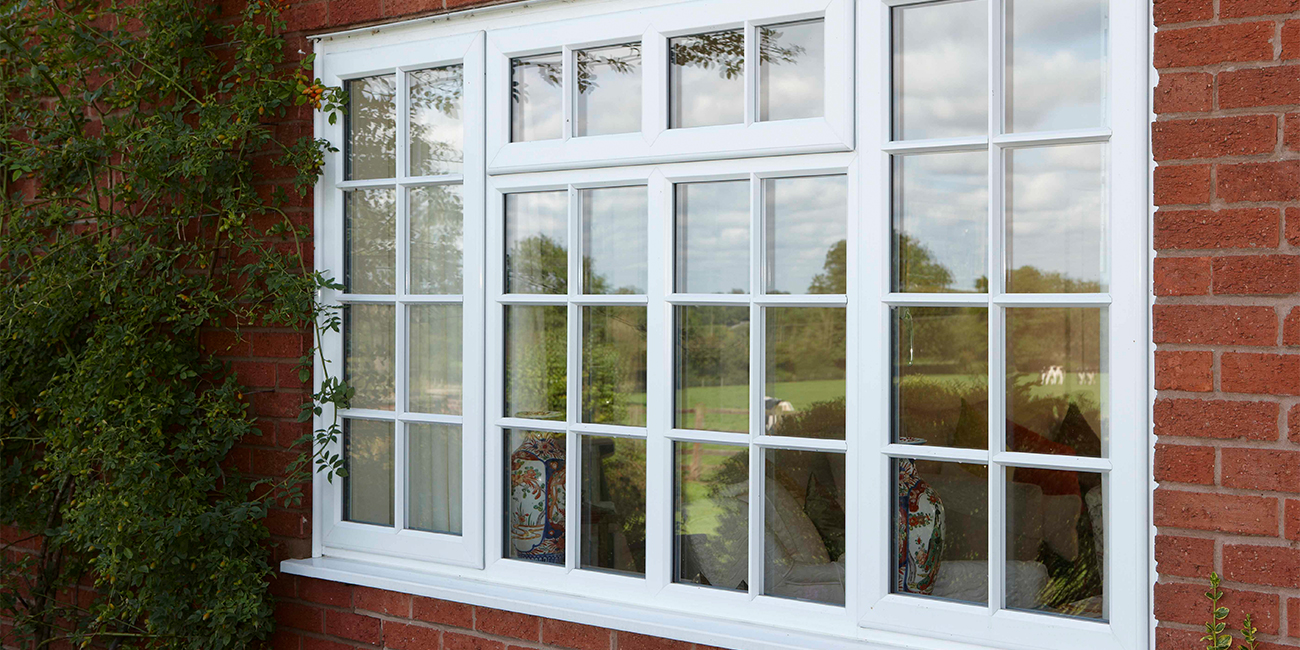 High-Security Double Glazing
When selecting double glazing for your home in Chepstow, the leading concern is home security. Our double glazing is developed with this issue right at the heart of everything we do. Our double glazing features an advanced locking system to provide enhanced security for your home. Its multi point locking mechanism provides homeowners with a exceptional level of security.
We complement double glazing with the latest innovative hardware, ensuring windows and doors offer highly-secure functionality. Monmouthshire Windows utilise extremely rigid profiles such of Rehau's uPVC and Smart's aluminium to achieve high-security for your Chepstow home. Our composite doors are incredibly tough, meaning potential burglars are easily deterred.
Thermally-Efficient
High-performance composite doors impress with the combined thermal-efficiency of uPVC and timber, which keeps your home warm inside. They are fabricated with a polyurethane thermal core to provide enhanced energy-efficiency, making a cost-effective investment for your property.
Our high-quality uPVC windows and doors are innately thermally-efficient, offering a multi-chambered profile design that retains heat brilliantly, promising to maintain a warm temperature in the house even during winter months.
Finally, our aluminium double glazing profiles are thermally-broken using a polyamide thermal insert, which prevents heat from escaping and cold draughts from transferring through. You'll achieve impressively low U-values from our innovative aluminium double glazing!
Why Us
Continually investing in the latest products
Highest Standard of product installations
Exceptional customer service
Express turnaround & delivery
Over 20 years' experience
State of the art showroom
Great range of bespoke products
Quick Enquiry
Get in touch with us today and fill out our simple enquiry form - our friendly staff will be in touch as soon as possible.