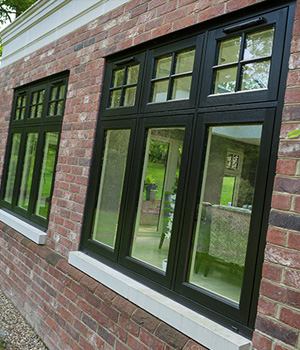 The most modern and durable window material by far, aluminium first made a name for itself primarily due to its use within commercial projects. It's strong, customisable, but most importantly has a life span of up to 25 years, which when compared to conventional uPVC represents great value. It's with this in mind that you'll be pleased to hear that aluminium windows are available in virtually every window style, allowing homeowners to feel unrestrained when improving their home.
Styles to suit both modern and historical properties
From the simple casement window that is effortlessly able to tie any home's aesthetic together to traditional sash styles which helps accentuate the natural features of a historical property, almost any window style can be installed and manufactured using high quality aluminium. Despite common misconceptions that they only serve to suit office buildings, new builds, and retail structures, the sheer amount of customisability possible assures they can help to enhance all styles of home.
Multi-faceted bay/bow windows constructed in weather resistant aluminium also make a worthwhile combination. The very design of a bay/bow window is to increase the influx of natural light using a 180° angle, so when combined with the ultra-sleek and slim sightlines an aluminium window has to offer, any home will be able to benefit from the brightest atmosphere possible.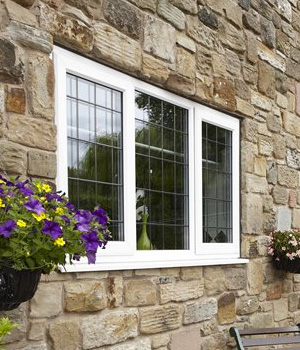 A material well suited for every conceivable 21st century function
As the most modern choice of window material, aluminium is particularly notable for how inherently strong it is. This not only allows either your tilt & turn, casement, sash or bay window to incorporate slimmer sightlines, but also means that they will be able to withstand larger glass panes – Widening views, increasing light entry, and just generally helping homeowners better enjoy the outside.
For anyone that would rather "set and forget" their new windows after installation and not need to worry about carrying out regular upkeep you would otherwise need to undertake with original timber windows, aluminium windows require the lowest amount of maintenance possible. In the rare occurrence that your aluminium windows do become dirtied, a simple wipe down does just the trick! Spend less time tending, and more time enjoying your aluminium windows.
Adaptable, flexible, practical!
Contemporary aluminium bending practices and technology ensures that products can be fitted to any shape your home could ever require. It's for this reason that we can provide aluminium windows in casement, sash, bay, bow and tilt & turn styles. Not only is the range adaptable, but flexible and practical for modern living also.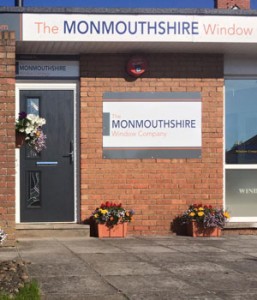 Aluminium windows: The sky is the limit
If there's a particular ambition or idea you have in mind for your new aluminium windows, talk to the team here at The Monmouthshire Window Company today and more often than not we'll be able to make your dream a reality. To discuss which aluminium window style would best suit your needs, feel free to call us on 01291 430 353 or contact us online.