Front doors in Monmouthshire & South Wales.
Although a small detail, doors can really enhance the aesthetics, security and thermal performance of your property. Our uPVC range of entrance doors gives you a wide range of choice with an affordable price – making you proud to pull up onto the driveway and get home!
uPVC Front doors
Entrance doors from The Monmouthshire Window Company are built to endure whatever life throws at them – whether rain, wind, cold or even the hands of thieves. With a door installed by our dedicated team, you are guaranteed waterproofing, durability and security for the main entrances of your home.
Modern uPVC has been adapted to withstand the test of time. Our manufacturer Virtuoso offer a selection of uPVC doors, with a range of colours and glazing options.
Coloured front doors in Monmouthshire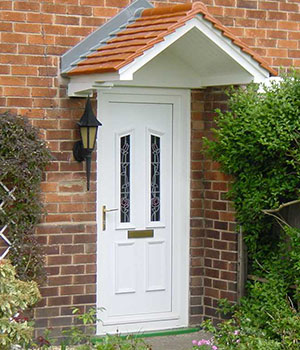 We make individuality a priority here at The Monmouthshire Window Company – we know that you want your entrance door to stand out from the crowd (and street). We therefore offer a range of colours and finishing options for our doors, including woodgrain, natural, traditional and contemporary tones.
Combine these features and benefits with our fantastic reputation for door installation in Monmouthshire, and The Monmouthshire Window Company are a clear choice when deciding which company you want to take responsibility for updating the entrances to your home.