Double Glazing Abergavenny
We offer an outstanding range of double glazing for all homes throughout Abergavenny. Premium products, expertly installed.
Premium Double Glazing Abergavenny
Our exceptional collection of double glazing includes high-grade aluminium and robust uPVC systems. We also offer a range of composite doors, which feature an intelligent combination of materials to guarantee quality.
We manufacture double glazing to the highest standards, utilising the latest innovative manufacturing processes and double glazing technologies to enhance the performance and comfort of your home.
In our fifteen years of operation, we have continuously strived towards overwhelming new solutions for your double glazing in Abergavenny, benefitting from the insight of experts and by listening to our customers.
Our products achieve incredibly beautiful aesthetics, undertaking rigorous checks and hand finishing procedures during fabrication. This level of detail ensures your double glazing will excel across the board.
High-Spec Double Glazing
These innovative products are able to achieve fantastic windows energy ratings, using a thermally-efficient profile and energy-efficient glass to enhance performance. You'll be able to enjoy a warmer and more comfortable home.
Our double glazing is highly-secure, meaning homes in Abergavenny shall stay safe and secure behind new double glazing. It's never been easier to enjoy complete peace of mind.
Our double glazing is fitted with high-security locking devices to offer impressive security levels. We offer other incredible hardware to allow you to achieve bespoke appearance and improved security throughout.
Our aluminium double glazing is Secured by Design accredited, achieving outstanding levels of security. This means that they have undergone a stringent testing process to measure their competence in crime prevention.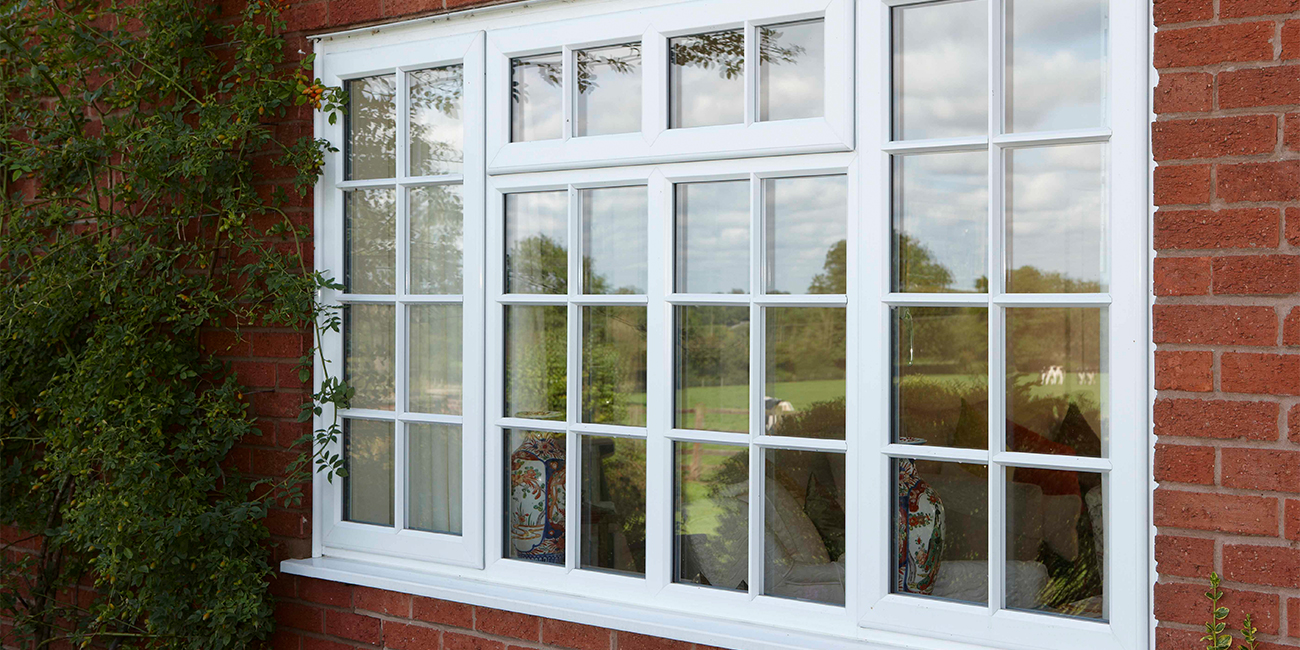 Spectacular Product Range
From a full range of aluminium, uPVC and composite double glazing, we offer a variety of bespoke designs, with high performance to complement this. You're sure to find the perfect style to suit your home.
We offer double glazed windows in uPVC and aluminium, and double glazed doors in all three varieties, uPVC, aluminium and composite. We offer designs that will suit both modern and tradiitonal homes alike.
Our double glazing excels in weather and corrosion resistance, with an innately low maintenance profile and high-quality finished coating. This eliminates draughts and water ingress throughout.
Composite doors contain a Glass Reinforced Plastic coating, which ensures doors remain attractive and high-performance, withstanding even the worst of British weather. This also makes them highly resistant to scratches and marks.
Our double glazing products are beautifully bespoke, ranging from high-quality uPVC sash windows, to aluminium French doors. We promise a unique option for every Abergavenny resident.
Thermally-Efficient Double Glazing
Surpassing the dated performance of their counterparts in timber, our premium profile designs offer outstanding thermal-efficiency. Our high-quality uPVC and aluminium frames are constructed using a thermally-broken chambered design.
Our uPVC double glazing is innately thermally-efficiency, offering great heat retention qualities. Meanwhile, we use a polyamide thermal insert to enhance the thermal-efficiency of our aluminium range.
Composite doors are highly-thermally efficient due to their uPVC and timber composition, whilst a polyurethane thermally-insulated core increases energy performance.
Why Us
Continually investing in the latest products
Highest Standard of product installations
Exceptional customer service
Express turnaround & delivery
Over 20 years' experience
State of the art showroom
Great range of bespoke products
Quick Enquiry
Get in touch with us today and fill out our simple enquiry form - our friendly staff will be in touch as soon as possible.