There are some incredibly scary statistics out there when it comes to burglaries, for example: 60% of thefts from dwellings take place during the morning or afternoon (6am to 6pm), 40% take place during the evening or night (6pm to 6am) and 70% take place during the working week, which indicates thieves wait for households to go to work! As we approach winter, the evenings and mornings become darker and the opportunities for thieves to act inevitably increase. So, with this in mind, we have come up with 5 things to check to ensure your home is extremely secure this winter.
1. Check your doors are burglar-resistant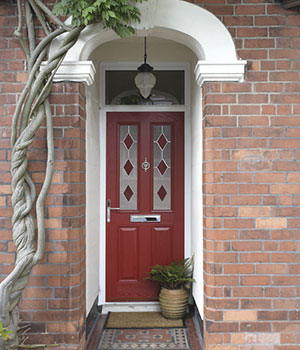 With 70% of burglars using an entrance door to break in, it's of no surprise that security is a key motivation for replacing front doors. If you have an aged door, it is not only the structure that could let you down when it comes to security – the locks, handles, glazing, and hinges could also be worn and tired. Depending on when your door was installed, it may not have the latest security features either, therefore putting you and your family at risk.
Composite doors
Our composite doors have a state-of-the-art design that enhances the density and durability of the panel. Made up of various materials, our composite doors are designed to overcome challenges that are often found in front doors that use a single material. Not only do they boast superior strength, but our composite doors also come with top-performing locking systems, making them unrivalled in terms of the security and peace of mind they offer. We are aware that a highly secure door is essential to our customers, that's why our range of locks, cylinders, and handles adhere to the highest accreditations and industry standards.
2. Ensure your windows are equipped with multi-point locks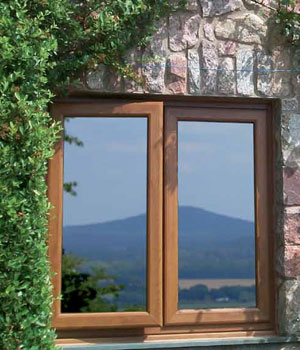 Windows are the most fragile element of the exterior of your house, and sometimes a burglar doesn't even have to smash the window to get in, as many windows ar
e mistakenly left unlocked or do not have strong enough locks to keep a determined intruder out.
So, first of all, when you leave the house or go to bed be sure to check your windows are fully locked. Second, ensure your windows are equipped with multi-point locks. A multi-point locking system bolts a window (or door) into the frame and locks into multiple points. Multi-point locks can come in various designs but typically consist of a centrally located deadbolt and a latch and at least two hook bolts. A big advantage of multi-point locks is that insurance companies favour them and, in some cases, could affect your home insurance premium.
3. Check for markings around your house
The police have identified that burglars 'mark' houses that are of interest as a reminder to themselves and as a sign to accomplices. This could be a graffiti symbol, a small dot of paint, or a piece of string tied to your fence. No longer do thieves have to watch the house for days to identify if you are an easy target, someone may have already done the graft. If you see any suspicious markings outside your home, call the non-emergency police line and report it.
4. Install a visible burglar alarm
When a burglar alarm is set off, it will notify you and the neighbours that there is a problem. If an intruder did make an attempt to enter, it wouldn't be long until the police arrived. However, the key task of a burglar alarm is to try to deter thieves from even attempting. To do this ensure the 'bell box' is visible. You can even get fake alarm boxes, which cost around £15 to £20 if you can't afford to get a full alarm system fitted.
5. Burglar-proof your garden
 There are several ways you can burglar-proof your garden to prevent a break in:
Put gravel around your home as it will make it harder for burglars to approach without alerting you
Install robust gates or fences, preferably 2 metres high and with 30-45cm of open-ended trellising at the top – to get over this quietly will require a lot of effort!
If you've purchased new items of value, do not leave the packaging out with your recycling for long periods of time as it can be an indication as to the value of your possessions.
Highly secure windows and doors for homes in South Wales
With over 15 years of experience in the home improvement industry, we use our extensive knowledge to supply and install high-performance windows and doors for your home. In addition to our high-security hardware and locking systems, we use Planitherm glazing for all our windows and glazed doors. The secure transparent layer on Comfort and Comfort Plus glass makes them considerably tougher to break through than standard, unlaminated glazing. We are extremely confident that you will have constant peace of mind when you have your windows and doors replaced by us! Contact us today or call us on 01291 430 353.