Aluminium Tilt & turn windows in Newport and Cardiff to Chepstow and Monmouth
From a flat in the centre of Newport to a farmhouse near Usk, aluminium tilt and turn windows help to make life easy – they can be cleaned from the inside, reducing the need to use ladders or balancing techniques.
Luckily, the modern aluminium used nearly removes the need to clean completely; all that is required is a quick wipe with a cloth. Tilt and turn windows are therefore perfect for a range of purposes: airing rooms in damp-prone areas, families that need more security, high-rise properties, second-storey flats, and anyone who wants a simple style of window to complement their property.
How do aluminium tilt & turn windows work?
If you lift the handle once, the top of the window opens, allowing for ventilation. If you twist the handle even further, the window opens inwards from its side hinges. This allows you more ventilation, or the ability to clean the inside and outside easily.
Equally beneficial when closed, tilt, and turn windows from The Monmouthshire Window Company used modern designs that enhance energy performance. So not only can they make ventilation easy during the Summer (whilst maintaining security), they can help to keep homes weatherproof and warm by removing the risk of leaks or draughts.
Are tilt and turn windows secure?
Tilt and turn windows are an incredibly safe and secure choice for homeowners. As tilt and turn windows use in-swing hinges, it is a challenge to force the window open from the outside. They are also ideal for households with young children as you will never need to worry about your child falling through an open window. You can tilt these types of windows from the bottom to have the gap at the top. However, you can open your tilt and turn windows entirely, similar to a casement window, by moving the window inwards. This makes them exceptionally convenient for cleaning or extra ventilation! 
Aluminium tilt & turn windows in Monmouthshire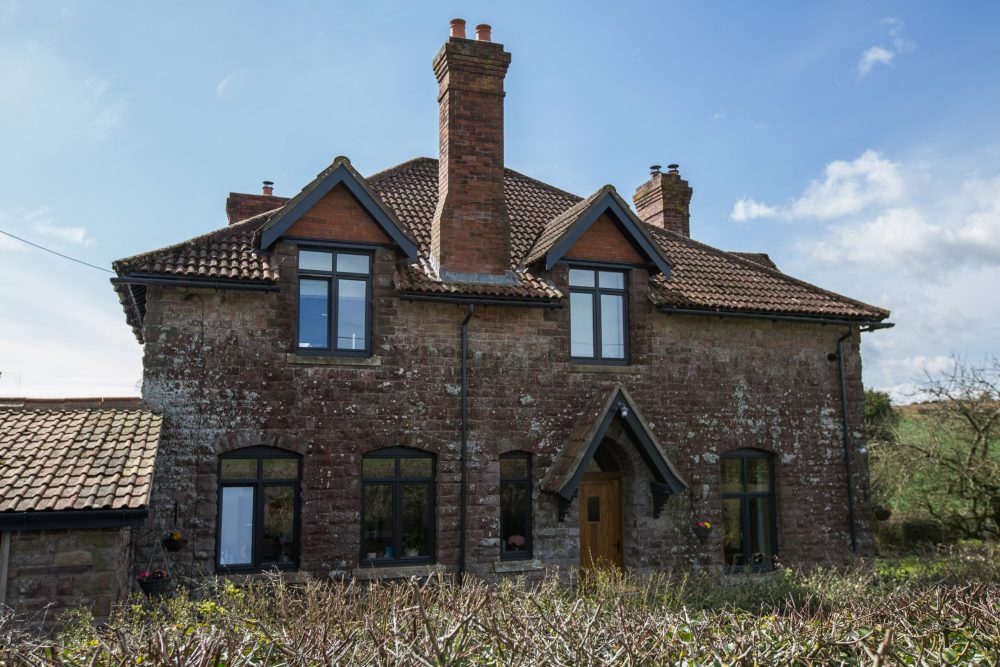 With such a range of finishing and accessory options, in addition to our reliable installation service, The Monmouthshire Window Company are the ideal company to install your double glazed aluminium tilt and turn windows. Finishes include wood grains, traditional and modern shades, whilst additional accessories include Mila multipoint locking systems and different styles of handles. Check out how we make our windows. 
We have 15 years of experience in the industry and all of our windows are of the highest quality, boasting thermal, energy and security performance, whilst still looking good. It's easy to enquire today or visit our showroom.
Enquire about tilt & turn windows
Frequently Asked Questions about Our Aluminium Tilt & Turn Windows
What are the benefits of aluminium tilt and turn windows?
Aluminium tilt and turn windows offer several benefits. They provide excellent insulation, helping to reduce energy consumption and maintain a comfortable indoor temperature. These windows are versatile, as they can be opened in two ways: tilting inwards from the top for ventilation or swinging open like a door for easy cleaning and emergency exits. Additionally, aluminium tilt and turn windows are durable, low-maintenance, and offer enhanced security features.
Are aluminium tilt and turn windows suitable for all types of properties?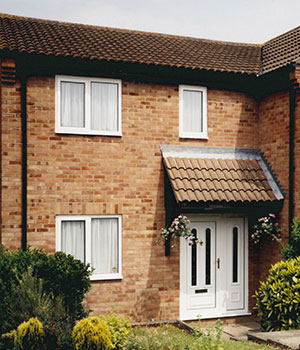 Yes, aluminium tilt and turn windows are suitable for various types of properties. They are commonly used in residential buildings, commercial spaces, and even high-rise apartments. The versatility and functionality of these windows make them a popular choice for both contemporary and traditional architectural styles.
Can aluminium tilt and turn windows help improve energy efficiency in a property?
Yes, aluminium tilt and turn windows are known for their energy-efficient properties. They feature thermal breaks and advanced sealing systems, which help prevent heat transfer and minimize energy loss. The insulation provided by these windows helps reduce heating and cooling costs, creating a more comfortable and sustainable living or working environment.

Get a free quote