Aluminium windows in Cardiff and South Wales
Built to last and resistant to weathering and corrosion, aluminium windows are the ultimate solution for homeowners who want to benefit from a home improvement product tailored specifically for modern applications. Thanks to a wide range of finishes, glass options and system configurations, aluminium windows never fail to make your home appear sleek whilst keeping it warm also.
The amount of heat that escapes the average window can rise to as high as 60%. Modern aluminium windows from Monmouthshire boast a multi-chambered high performance profile that more easily retains heat within the home! Combined with high quality glazing your home will never again fail to feel comfortable and inviting, garnering an 'A+' rating from WER.
Slimline aluminium windows in Monmouthshire
Stylish and maintenance-free, aluminium windows are naturally strong and as such can accommodate larger panes of glass within a slimmer frame. This not only allows natural light to more easily enter your home, but ensures that homeowners are always treated to generous outside views – making the space feel more natural and bright.
With more glass and such clean lines, it's always easy to optimise the natural influx of light to your home to your specific needs and wants. All of our aluminium windows are tailor-made on a customer by customer basis, giving Monmouthshire the ability to achieve the perfect look for your style of property.
Secured by Design accredited windows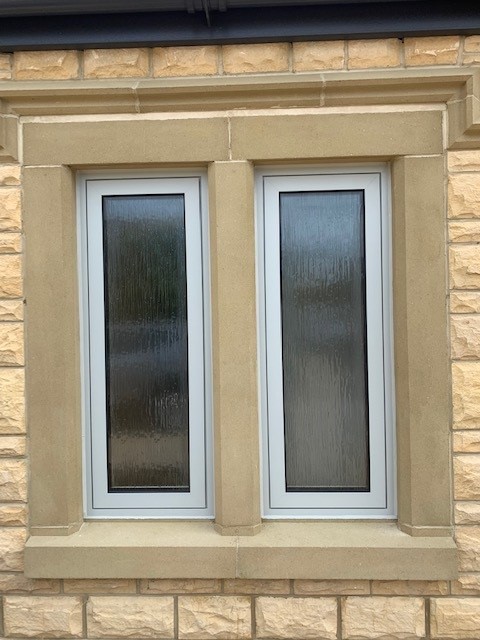 All of our aluminium windows come internally beaded for increased security ensuring that properties will always be sufficiently protected against intruders, even achieving Secured By Design accreditation – approved by the police. At Monmouthshire, we recognise the importance of a secure home and with aluminium windows, customers are guaranteed further peace of mind.
Modern aluminium frame benefits
The natural corrosion resistant qualities of our aluminium windows not only ensures that they have an extended lifespan, but also a frame that requires hardly any maintenance at all. Unlike traditional uPVC, aluminium will never crack, swell or split over time, meaning that homeowners will always be making a sound investment when opting for aluminium windows.