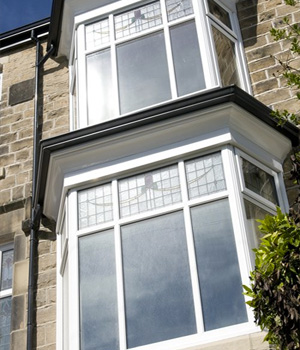 The thought of simply throwing away hundreds of pounds every year, is one that would surely make most homeowner's spines shiver right? Unfortunately, if your home is one of the many still boasting a poorly engineered uPVC window that hasn't been replaced since the 80's, it's highly likely that your home is suffering from poor insulation and as such, you could have the potential to reduce your home's energy bills.
Consider replacement uPVC windows from The Monmouthshire Window Company, and no doubt you'll see a huge difference in your home's energy consumption and reduce your heating bills as a result!
Modern uPVC material that increases energy efficiency
Believe it or not, uPVC has remained the UK's most popular choice of window material for a reason! Still remaining highly affordable and cost-effective, but it's also undergone significant modern developments to help every modern uPVC window some of the most energy efficient around. All uPVC windows supplied by us are easily capable of achieving an 'A' rating – the highest possible!
With a highly durable and versatile multi-chambered profile internally, our range of uPVC replacement windows excel at making your home much more energy efficient and reduce heating costs dramatically. There's no need to worry about complying with required regulations as our team will do all the work for you, being FENSA and GGFI accredited to ensure each unit is installed correctly, reducing heat to save you money on energy bills.
Better for the environment, better for home comfort!
Once having your windows replaced with our range of modern uPVC alternatives, you can rest easy that not only will your home be more warm and comfortable thanks to its increased ability to trap heat, but you can also relax knowing that you're also doing your bit for the environment also.
Especially through the use of additional insulating spacer bars, gas filled units and weathertight sealing, you can reduce your carbon footprint and enjoy a comfortable home simultaneously.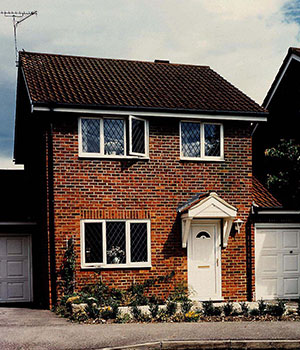 Double/Triple will take you to the next level
For those wishing to truly lock in the heat to the most impressive and effective level possible, our team can provide each replacement uPVC unit with additional double and triple glazing practices that further ensures heat has a tough time escaping. These additional glazing practices help provide exceptional soundproofing, reduce the build-up of moisture and offers an additional layer of protection.
Double glazing alone can lead to annual savings of around £170 when upgrading, not only saving you money in the long term but futureproofing your home in the event you wish to sell in the future too! Our team can further guide you through the bespoke advantages of additional glazing, yet needless to say, the more glazing the better for your financial savings!
Helping South Wales and South West homes for over 15 years
At The Monmouthshire Window Company, we've been helping hundreds of Southern homes enhance their homes with high quality products, creating a more comfortable living environment through the use of such innovations as uPVC windows. If you'd like to save money on energy bills and live comfortably, call us on 01291 430 353 or send us an online message today.