In less than a month, 2017 will have arrived. A new year is often a time when we think about updating our home. Do you have any home improvement plans for the new year?
Whether you're considering replacement windows, a new front door, or a home extension with an orangery or conservatory; aluminium is predicted to be the popular choice for 2017.
Residential aluminium increase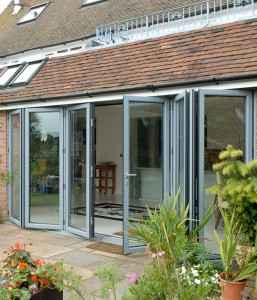 Aluminium has long been thought of as an exclusively commercial material. In recent years, it has become increasingly popular in the UK residential market. This trend is set to further increase in 2017.
Homeowners are now realising all the benefits that aluminium windows and doors can provide. 2017 looks set to be the year when aluminium rivals uPVC as the go to choice for windows and doors.
Aluminium bi-folds
2016 saw a boom in the UK's bi-fold door market. Their slim sightlines and excellent functionality attracted homeowners as an alternative to standard patio or French doors.
Aluminium bi-fold doors provide the homeowner with the ability to create a seamless transition from their inside to outside living space. They are quick and easy to install and will immediately improve the standard of any home.
Bi-fold doors are usually installed as an exterior door option. They can, however, be installed between two interior rooms to create a partition. They can then be neatly folded back when necessary to create a large living area.
They provide excellent thermal efficiency levels and provide outstanding home security. When fitted as exterior doors on a conservatory, they can achieve levels of security and energy efficiency which match the rest of your home.
Aluminium windows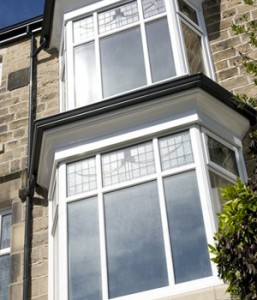 Aluminium windows from Monmouthshire are built to last. They are extremely resistant to corrosion and weathering, and will stay looking fresh and new for decades.
Aluminium windows are available in a wide range of sizes, colours, and styles to suit all types of property and customer preference. They are Secured by Design accredited to give homeowners peace of mind that their home's security levels are the best they can be.
Embrace the aluminium revolution
2017 looks set to be the year that aluminium becomes the material of choice for residential windows and doors. To find out more about the benefits of aluminium and add it to your 2017 home improvement wish list, contact The Monmouthshire Window Company. You can call us on 01291 431 353 or send us a message online and we'll get back to you as soon as possible.