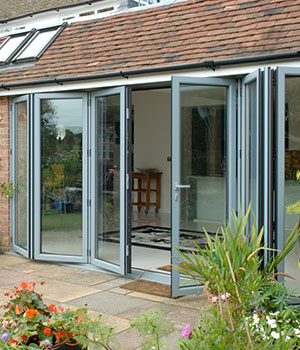 If you're a homeowner who's craving just that little bit of extravagance this summer, you may wish to consider a new set of grey aluminium bifold doors to help enjoy your home. Not only are aluminium bifold doors wildly innovative, welcoming and smooth – they also are a great way off adding a splash of grandeur to any style of home. A perfect style and practical solution for the 21st century homeowner.
Stay comfortable as well as stylish throughout the year
With a new set of grey aluminium bifold doors, you can be sure that the rear of your home will look stylishly modern whilst still being able to provide easy and swift transitions into your garden – thanks to their truly unique enveloping design! Why grey you might ask? Although available in a spectrum of eye-catching colours, grey seamlessly merges in with the style of almost any property, leaving much creative design options for every budding home designer.
Not only will a pair of grey aluminium bifold doors from Monmouthshire look great when fitted within most styles of home, they also excel at keeping you comfortable. Thanks to the increased thermal efficiency of modern aluminium material, living spaces with bifold doors can more easily be enjoyed all year round, leaving you less worry about draughts or unwanted cold spots.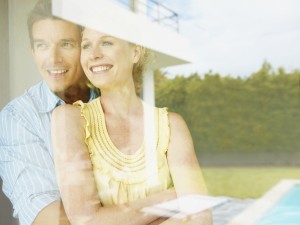 Shedding light on the natural beauty of your home's interior
Because every aluminium bifold door features a generous glass surface area, if ever you felt a room to be too dark or moody – the natural sunlight will be able to pass through into your home a lot easier than before. Whether they are in an open or closed position, grey aluminium bifold doors are not only able to ooze luxury outwards, but by also shedding light internally to on the natural beauty of your living space.
Luxurious bifold door installations from Monmouthshire
The Monmouthshire Window Company has been providing homes throughout South Wales for well over 15 years, helping homeowners achieve whatever style sense they wish be it luxury, homeliness or traditional. For more information on how a set of grey aluminium bifold doors can help provide a touch of grandeur to your home, call us on 01291 430 353 or send us a message online.