Very few homeowners around the country give their windows a second thought unless something goes wrong. They're a massive part of our homes, keeping the British elements at bay and hopefully looking good in the process. But when is it worth replacing your windows and how do you know it's time to do it?
What are the signs that I should replace my windows?
1. Feeling a draught
As they don't contain multiple layers of glass, single glazed windows don't offer the insulating ability that newer replacement double or triple glazing windows can. However, older double glazed windows are known to let in a draught and cold air, even when they are closed. There could be several reasons for this, including poor installation, faulty seals or the windows could just be at the end of their lifespan.
2. High energy bills
Cold pockets of air form in various parts of the home, making for an uncomfortable environment. You may not even consciously notice the draught caused by faulty windows but having to keep the heating on constantly in the cold winter months is certainly a sign that it may be time to make the switch.
3. Damaged windows
This is one of the most obvious reasons that your windows need to be replaced, but some damage can be difficult to detect. Cracks in the window could release the gas between the double glazing, seeing your windows lose its insulation prowess. Another often-missed sign of damage is…
4. Condensation between the layers of glass
Frosting up or condensation between the glass is often a subtle sign that the seals on the windows have failed and the insulating gas has been released. This layer of gas is in place to keep the warmth in the home and the cold out. When the gas has gone, there is a dramatic dip in the energy efficiency of windows and, therefore, your home.
5. Noise pollution
Another added benefit of high-quality double glazed windows is that it reduces noise pollution leaking into your home. The layer of gas between the windows acts as a noise insulator which, when functioning correctly, is perfect for homes near a busy road, loud neighbourhood or in a large town.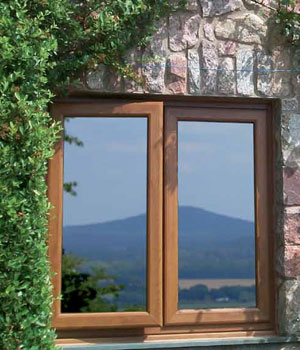 Are replacement windows worth the cost?
Some homeowners may be hesitant to replace their faulty windows but, if your windows are showing any of the signs above, it's a worthwhile investment. Draughty windows could increase your energy bill by up to 25%, with the Energy Saving Trust estimating that households could save up to £120 a year on heating bills. Replacement windows won't just save you money on energy bills, it can also increase the value of your home. According to This is Money, new double glazed windows could add up to 10% to the value of a home while making it more 'sellable'.
How often do windows need to be replaced?
The estimated lifespan of a uPVC window is around 25 years, but well-made windows have been known to last upwards of 35 years. Aluminium windows are estimated to have a lifespan of around 30 years, with the potential to still be producing results 45 years after being installed.
As the old adage goes, "if it ain't broke, don't fix it". However, there are always improvements to manufacturing techniques and the overall quality of products in the home improvement industry over the years and windows are no exception to this. New windows have increased security features and customisable style options, including a wide colour palette and finishes.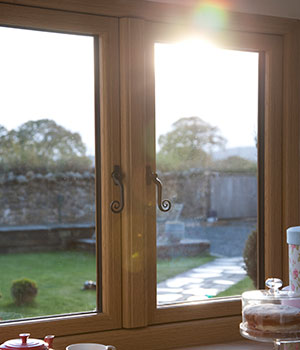 Old and faulty windows can also be a security risk to your home. The replacement windows from The Monmouthshire Window Company includes a high-tech locking system, which has been accredited by the Secured by Design initiative (a Metropolitan Police scheme that praises those designs that help to reduce residential crime).
Double glazing in Cardiff, Bristol and throughout Monmouthshire
With over 20 years of experience, The Monmouthshire Window Company has built a reputation as leading double glaziers in the Monmouthshire area. Our team are passionate about delivering outstanding customer service and high-quality products, including conservatories, windows, doors and replacement conservatory roofs. To see our varied range of products to suit any home, pop into our showrooms. For any more information, give us a call on 01291 430 353 or contact us online.