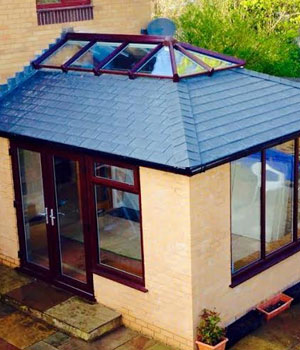 Increasing in popularity ever since the 17th century, more and more modern British homeowners are recognising the advantages that a bespoke, solid orangery extension has to offer their home. Largely thanks to the increased amount of brickwork that they are able to incorporate compared to the typical conservatory, modern day orangeries are a much more affordable way of creating a much more seamless home extension.
Here are 10 ways that an orangery can help enhance your home or property:
1. Increased living space for all to enjoy
Put simply, orangeries provide an increased area of living space which will leave you wondering how you ever coped without it. Because the structure incorporates at least 50% brickwork, you can be ensured that it will be available to be used all year round to guarantee it a worthy investment.
2. Solid walls for cavity wall insulation
Thanks to the solid wall construction utilised when constructing an orangery, you can be assured that the space will be more easily be able to retain warmth when compared to a traditional conservatory. Boasting actual walls rather than glazing also means features can be hung inside your new orangery for additional character and personalisation.
3. More privacy compared to traditional glazed extensions
The solid wall construction and incorporated brickwork also means that when you want to indulge in a bit of privacy, your orangery is the ideal place. You'll never find yourself surrounded in an overwhelming amount of light or brightness, meaning that if ever you feel the need to cosy up with a good book, your activities will go uninterrupted.
4. Creates a seamless link between home and garden
Any orangery will be able to complement your home greatly by simply providing a seamless mode of access to the luscious beauty of your garden or outside. If you go one step further and consider having bifold doors installed within your new orangery, you can even benefit from low thresholds so that your garden never fails to be inviting.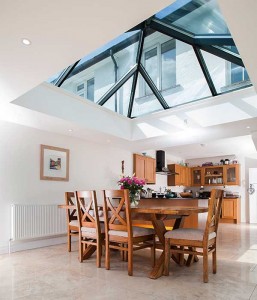 5. Stronger foundation allows for complex roof systems
Because most orangeries incorporated a lot of brickwork, you may find yourself wanting a specific type of roof style to still ensure that light is still able to enter the space. An efficient solution to this would absolutely be a roof lantern, which helps to enhance your orangery's atmosphere and mood.
6. Aesthetics that can be tailored to match your home's existing aesthetic
Unlike a typical conservatory extension, it's possible with orangeries to tailor them so that they perfectly match up with your existing home's visual style. This can easily be done by selecting brickwork similar to your house's aesthetic, so your orangery always feels like a natural part of the home as opposed to a wholly separate space.
7. Unparalleled warmth and thermal efficiency
As well as offering aesthetics which blend with your home's existing appearance, an orangery is also able to match your home in terms of thermal retention and soundproofing. Thanks to their thick supporting pillars, you never have to worry about keeping warm in your new space.
8. Made to measure and custom-designed to your liking
Unlike conservatories which can most commonly be characterised or identified by their design aspects, an orangery more often than not is always tailored to the homeowners' specific needs. This applies to both the size and colour of your new extension, all made to measure and designed to your liking.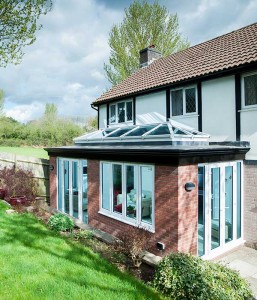 9. Can be utilised for a range of family functions
Most homeowners have multiple functions that they utilise their orangery for, with many appreciating the extended living space as a family room, play room or even a dining room. The possibilities are endless when having a new orangery installed, they are wholly versatile to use however you like.
10. Added value to your home or property
Not only can an orangery provide many practical benefits for homeowners, but also make sense when you want to futureproof and increase the overall value of your property also. Orangeries are often considered by many as having a better build quality when compared to the traditional conservatory, being able to increase value by up to 15% in some cases.
Orangeries that provide lashings of style as well as optimal function
The Monmouthshire Window company utilises the latest in both materials and design to provide any homeowner situated in Monmouthshire with the highest quality orangeries. Operating for well over 20 years, we only employ experienced installers to ensure that you get the best customer service possible. For more information on how a Monmouthshire orangery can help enhance your home, call us on 01291 430 353 or get in touch with us online!